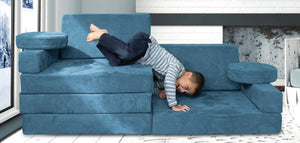 Trendy, innovative, new modular furniture designed for anyone
Mod Blox modular foam furniture will become your children's favorite new toy with endless creative possibilities.It will keep them moving and active and help build gross motor skills!
Shop Sets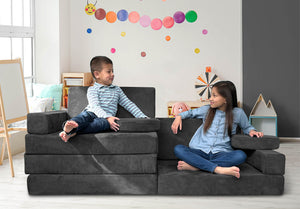 So many options to choose from
---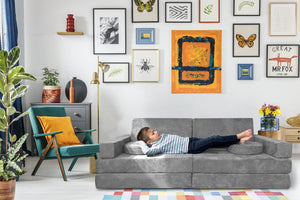 Made for all ages
Mod Blox were designed with both kids and parents in mind. This modular furniture will keep the kids entertained for hours with so many different fort-building options. They also provide a stylish addition to any room whether it's the living room or in a dorm. Either way, Mod Blox furniture can replace mountains of plastic toy clutter while keeping the kids active.
So many build options
Endless creative options for everyone young and old. Build a new adventure every time you play, then create a whole new journey the next day!

Protect the toys at all costs
Fortress
Perfect for nap time
Lounge Sleeper
The classic setup
Comfy Couch
Explore the depths of the seas
Submarine
Practice gymnastics in your living room
Tumbling Mat